Relaxation and wellness
At last, you're on holiday!
In the mountains, it's often the case that the higher you climb, the more relaxed you become – and that's true. To help you relax a little more, we have built a small and wonderful wellness area in our Aktivhotel Panorama. Here you can sweat in the Finnish sauna or the steam bath and rest in the hay and panorama relaxation room. It's time to press the pause button!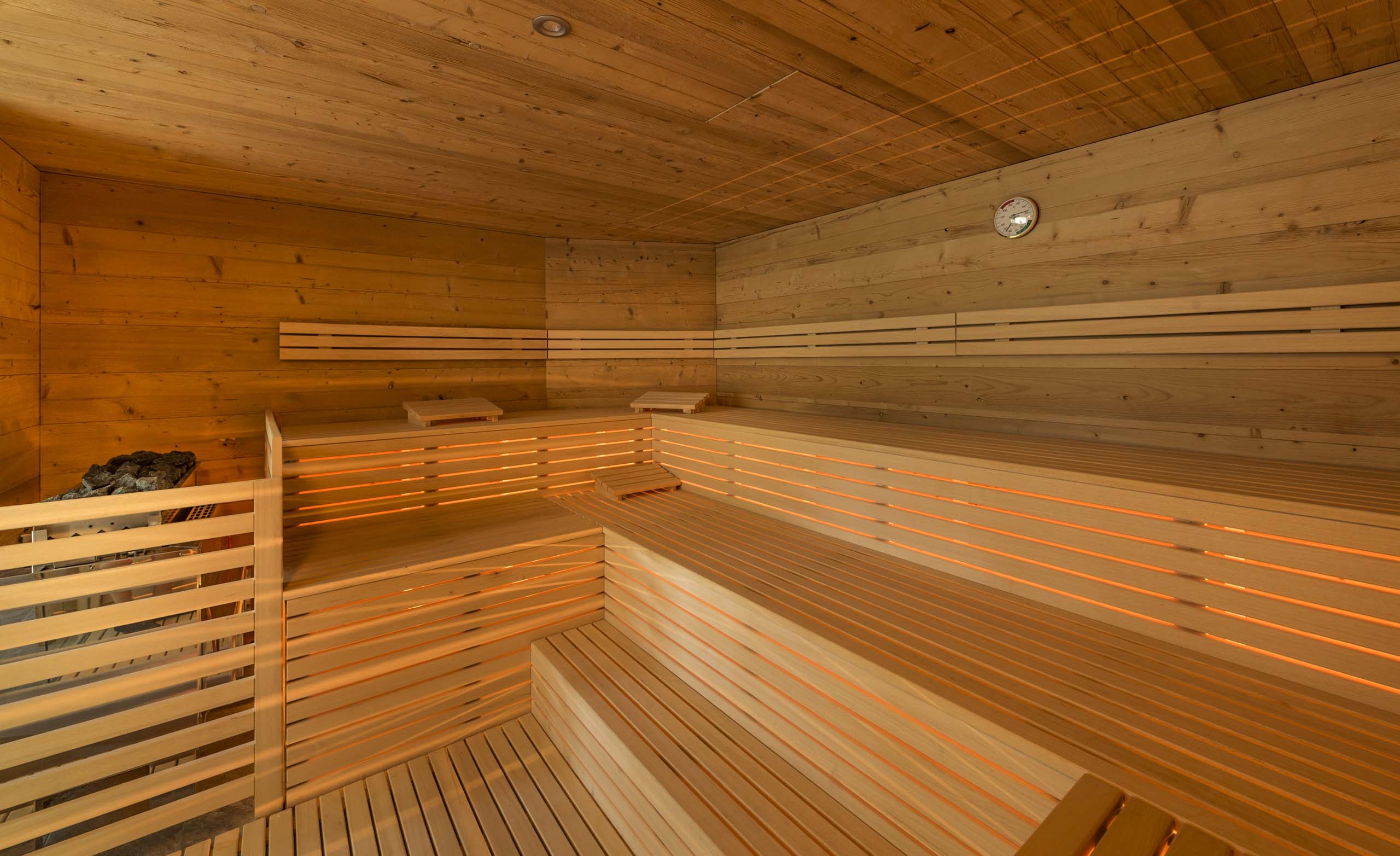 What could be better than sweating in the heat of the sauna after a day of skiing or ski touring? The temperature in our Finnish sauna is approx. 90°C.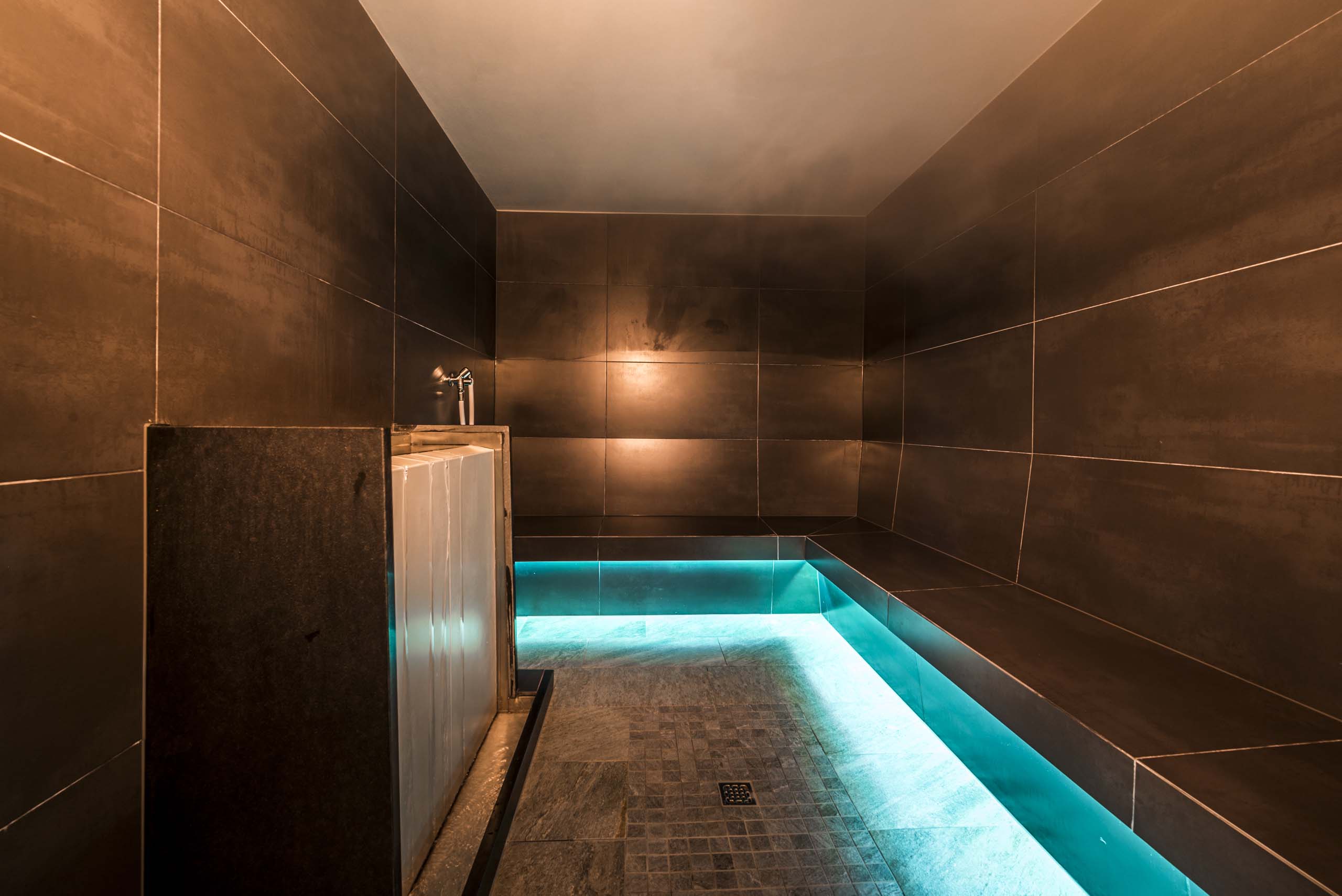 Warm wafts of mist, the scent of herbs whirling in the air – can you feel your airways and pores opening up and your muscles relaxing? Our steam bath is approx. 50°C with nearly 100% humidity.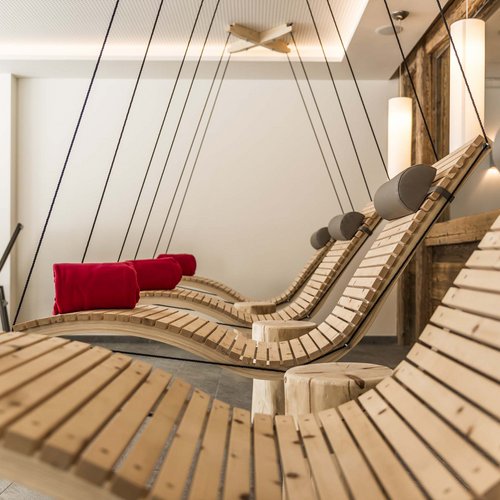 Swaying softly on our suspended loungers while you finally find time to read again. Doesn't that sound wonderful? In the hay relaxation room and the panorama relaxation room, you can recover after a session in the sauna or steam bath.